Once the installation has finished, you can start the software. Click on "Perfect Privacy App" in the Windows Start Menu or on your desktop.
The program will automatically open the dashboard, where you must first enter your Perfect Privacy credentials once. Once this is done, you can click "Log In".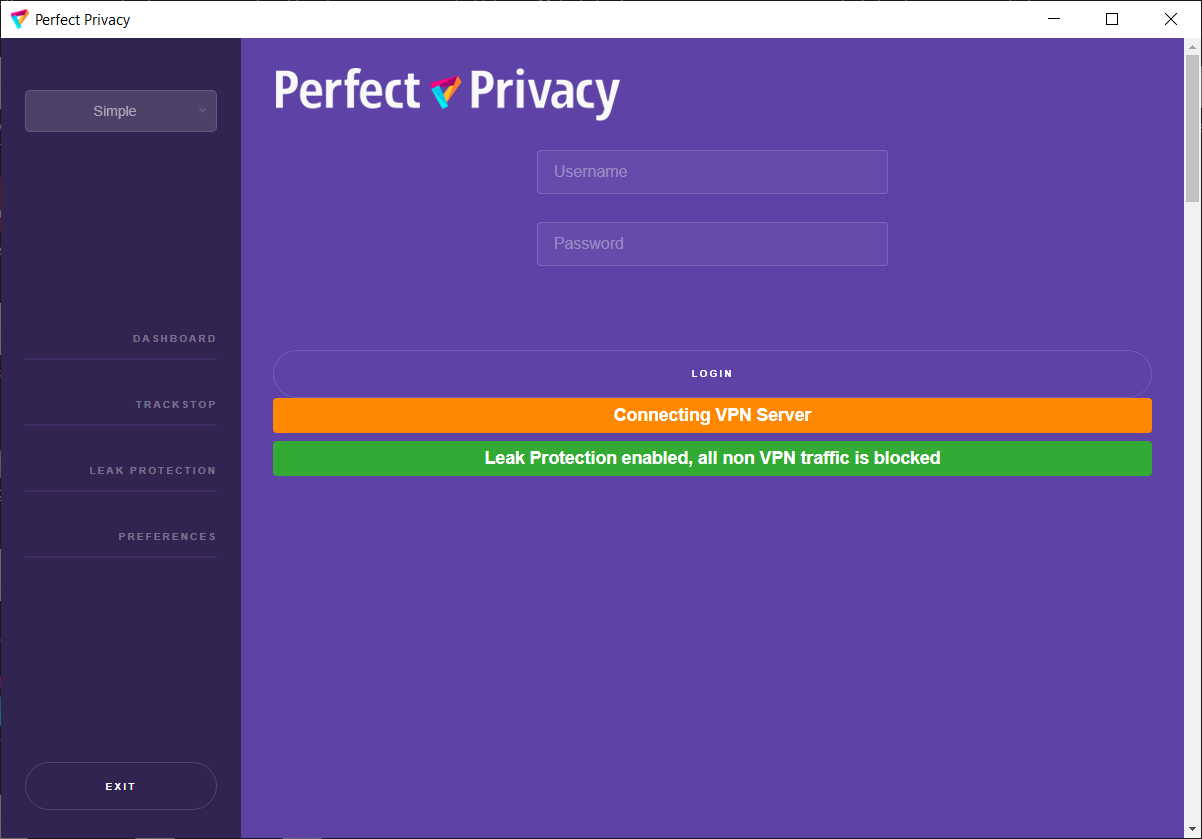 You will now be automatically connected to a preset VPN server. However, you can choose another server at any time by clicking "Remove" and then "Add Server" to choose another one. When "Connected to Perfect Privacy" appears in the green bar in the dashboard, you are connected.
From now on, all your Internet traffic should be routed over the secured Perfect Privacy VPN network. Should you wish to terminate the VPN connection, simply click on "Disconnect".