First Steps with Perfect Privacy VPN
Thank you for choosing Perfect Privacy. On this page we want to show you the necessary steps after getting your login credentials so that you can enjoy a fully encrypted internet connection within a few minutes.
Note: This document is for Windows users as it explains the setup of a VPN connection with the Perfect Privacy VPN Manager.
If you are not using Windows, please visit our Howto Section where you can find detailed step-by-step instructions for setting up VPN on Linux, MacOS, iOS and Android.
Step 1 : Downloading the Software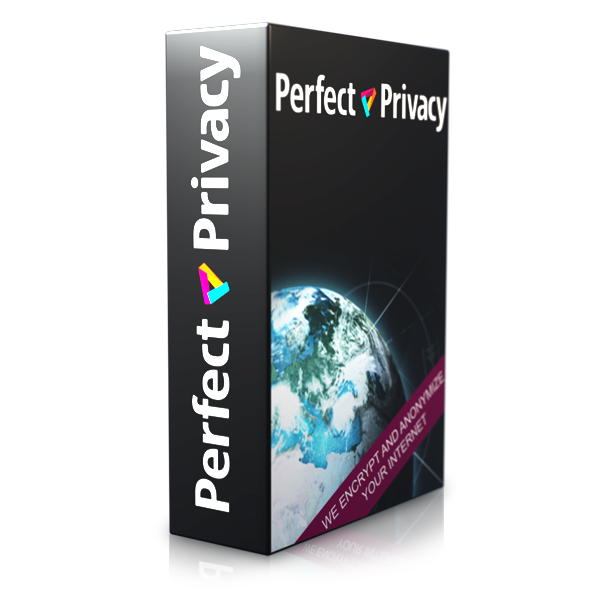 Windows-users: Download the Perfect Privacy VPN Manager here. Start the installation by double clicking the downloaded file. If you need step-by-step instructions for the installation, you can find it in the Windows section of our howto section.
Step 2: Starting the VPN Software and Tunnel
Once the installation has finished you can start the software. Click on "VPN Manager" in the Windows Start Menu and the client will automatically show the settings window where you have to enter your Perfect Privacy username and password; you only need to do this once. Now click on "Login", you can then close the settings window.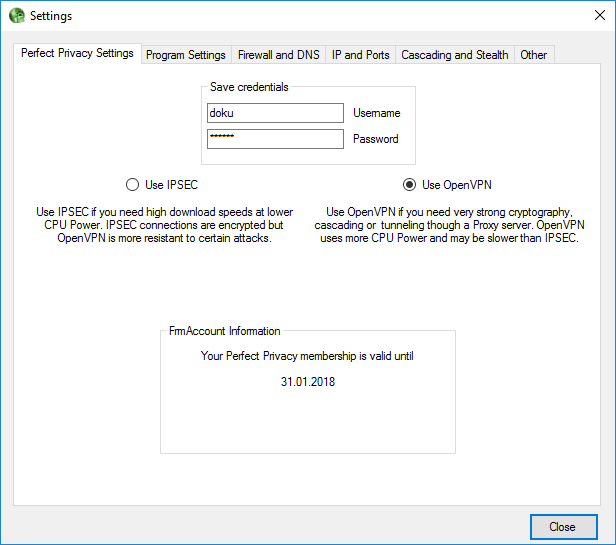 Now you can select a server of your choice and click on its connection icon in the main window to automatically establish a secure VPN connection. Once the VPN symbol changes to green, the tunnel has been established and verified.
From now on all your internet traffic will be sent over the encrypted tunnel. If you want to stop using the VPN tunnel, simply click on the connection icon again.
Step 3: Customizing the Client Settings
The Perfect Privacy VPN Manager offers a lot of features and settings to customize the usage of encrypted tunnels. For example, you can choose to use either OpenVPN or IPSec and configure the VPN Manager so that it will automatically establish a secure tunnel when Windows starts. You can also activate various security settings like firewall protection to make sure that your traffic is always being encrypted.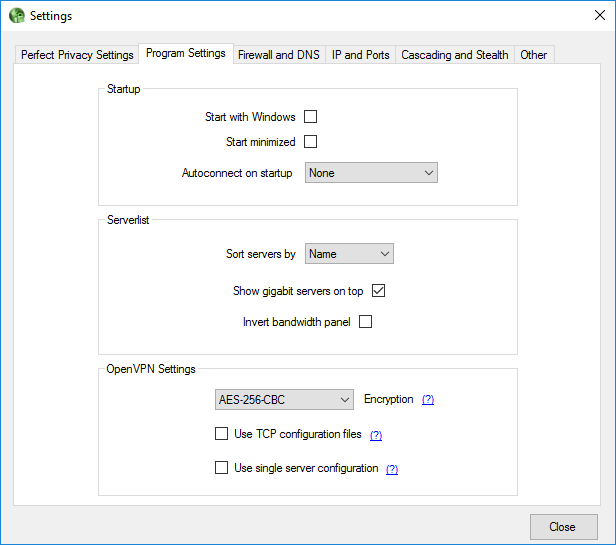 For a detailed description of these and more functionality please read our Windows software page. For a complete reference of all options and functionality please refer to the manual corresponding to your version of Windows in our howto section.